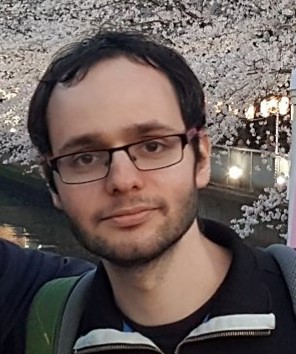 I am a Computer Science PhD student at Tel-Aviv University, under the supervision of Daniel Cohen-Or and Amit Bermano.
My main topic of research is generative models, both 3D and 2D, with a focus on reducing supervision.
Currently spending my summer at NVIDIA Research, working with Gal Chechik and Haggai Maron.
Publications
" This is my unicorn, Fluffy": Personalizing frozen vision-language representations

ECCV, 2022 (Oral). Paper

State-of-the-Art in the Architecture, Methods and Applications of StyleGAN

Eurographics, 2022 (STARs). Paper

MRGAN: Multi-Rooted 3D Shape Generation with Unsupervised Part Disentanglement

ICCV Workshop, 2021. Paper
Awards
| | |
| --- | --- |
| Sep 1, 2021 | ICCV 2021 - Outstanding Reviewer Award |
Talks
| | |
| --- | --- |
| Oct 26, 2022 | Meta Reality Labs Seattle Reading Group: "StyleGAN-NADA: CLIP-Guided Domain Adaptation of Image Generators" |
| Apr 1, 2022 | MIT Media Lab, Design Intelligence: "Leveraging StyleGAN for Image Editing and Manipulation" |
| Mar 20, 2022 | BIU Vision Seminar: "StyleGAN-NADA: CLIP-Guided Domain Adaptation of Image Generators" |
| Jan 16, 2022 | Israel Computer Vision Day 2021: "Generating and Editing Images using StyleGAN and CLIP" |
| Nov 30, 2021 | CMU Graphics Seminar: "StyleGAN-NADA: CLIP-Guided Domain Adaptation of Image Generators" |
| Nov 28, 2021 | HUJI Graphics and Vision Seminar: "StyleGAN-NADA: CLIP-Guided Domain Adaptation of Image Generators" |
| Nov 22, 2021 | Cornell Graphics and Vision Seminar: "StyleGAN-NADA: CLIP-Guided Domain Adaptation of Image Generators" |
| Nov 2, 2021 | Adobe bi-weekly reading group: "StyleGAN-NADA: CLIP-Guided Domain Adaptation of Image Generators" |
| Oct 27, 2021 | DGP and Vector Institute Seminar: "StyleGAN-NADA: CLIP-Guided Domain Adaptation of Image Generators" |
| Oct 25, 2021 | City University of Hong Kong Graphics Seminar: "StyleGAN-NADA: CLIP-Guided Domain Adaptation of Image Generators" |
| Sep 29, 2020 | The 20th ACM Symposium on Document Engineering: "Cardinal Graph Convolution Framework for Document Information Extraction" |
| Sep 11, 2020 | Shenzhen University computer graphics group seminar: "Unsupervised 3D Content Generation via Inductive Bias" |
| Dec 3, 2018 | Workshop on Combining Vision and Language (ACCV 2018), invited talk. |